Ferris IS700 Zero Turn Mower
Designed for medium-sized properties, the IS700 combines commercial components and a residential-sized frame, making it the ideal mower for homeowners who prefer commercial quality but can't justify the price of a commercial mower.
Description
The IS700 provides commercial components at an amazing value, making it the perfect zero-turn mower for medium-sized property owners. Designed and built with a compact frame and wheelbase, this mower can tackle tight spaces while providing maximum maneuverability and productivity. Featuring Ferris's pivoting front axle and four-point suspension system, it offers premium traction and stability and enhanced comfort.
Details
The IS700 is a compact zero-turn mower with the productivity and comfort features landscapers and homeowners are looking for. The differentiating 4-point suspension combined with the pivoting front axle saves your body from the aches and pains of continuous mowing. Ferris's patented suspension technology utilizes coil-over-shocks in four corners of the mower to deliver superior comfort, more precise tracing of the terrain, and an improved cut. The rear swing arm and the pivoting front axle ensure that all four wheels remain in contact with the ground, regardless of the terrain, maximizing stability and traction on slopes, enhancing operator comfort, and improving cut quality.
The dual commercial-grade Hydro-Gear® ZT-3200™ transaxles provide a top ground speed of 10 MPH. The quick-fill system makes hydraulic maintenance much easier, and the dual hydraulic reservoirs reduce the risk of cross-contaminating the oil in the transaxles.
The IS700 is available with a 27 HP Briggs & Stratton® CXi Series Engine, and the durable, heavy-duty floating deck provides reliable cutting performance in various conditions.
With deck sizes available in 52″ and 60″, the IS700 increases productivity without sacrificing comfort or the trusted Ferris cut quality. The multiple choices of deck sizes give commercial landscapers and homeowners alike the flexibility they need in choosing which mower will best suit their specific requirements.
Features
Added Power and Performance with a 27 HP Briggs & Stratton® CXI Series Engine
Briggs & Stratton® CXi Series Engines are Built with Ultimate Dust and Particle Filtration, an Advanced Debris Management System, and a Beefed-Up Cylinder Block Structure to Give You Commercial-Grade Power
The Rear Swing Arm and the Pivoting Front Axle Ensure that all Four Wheels Remain in Contact with the Ground, Regardless of the Terrain, Maximizing Stability and Traction on Slopes, Enhancing Operator Comfort, and Improving Cut Quality
The Dual Commercial-Grade Hydro-Gear® ZT-3200™ Transaxles Offer Enhanced Performance and Consistent Power
The Cast-Aluminum Greaseable Spindles Feature a 1" Shaft with 2.5″ X 1" Dual Ball Bearings, Top Access Grease Fittings, and Pressure Relief Valves
Quick Removal of the Floor Pan Provides Convenient Access to the Top of the Deck for Easy Cleaning and Service
The Heavy-Duty Bumper Protects the Engine While Still Allowing Easy Service Access
The Well-Tuned Steering System Delivers Smooth and Precise Operation for Exceptional Performance Time After Time
Models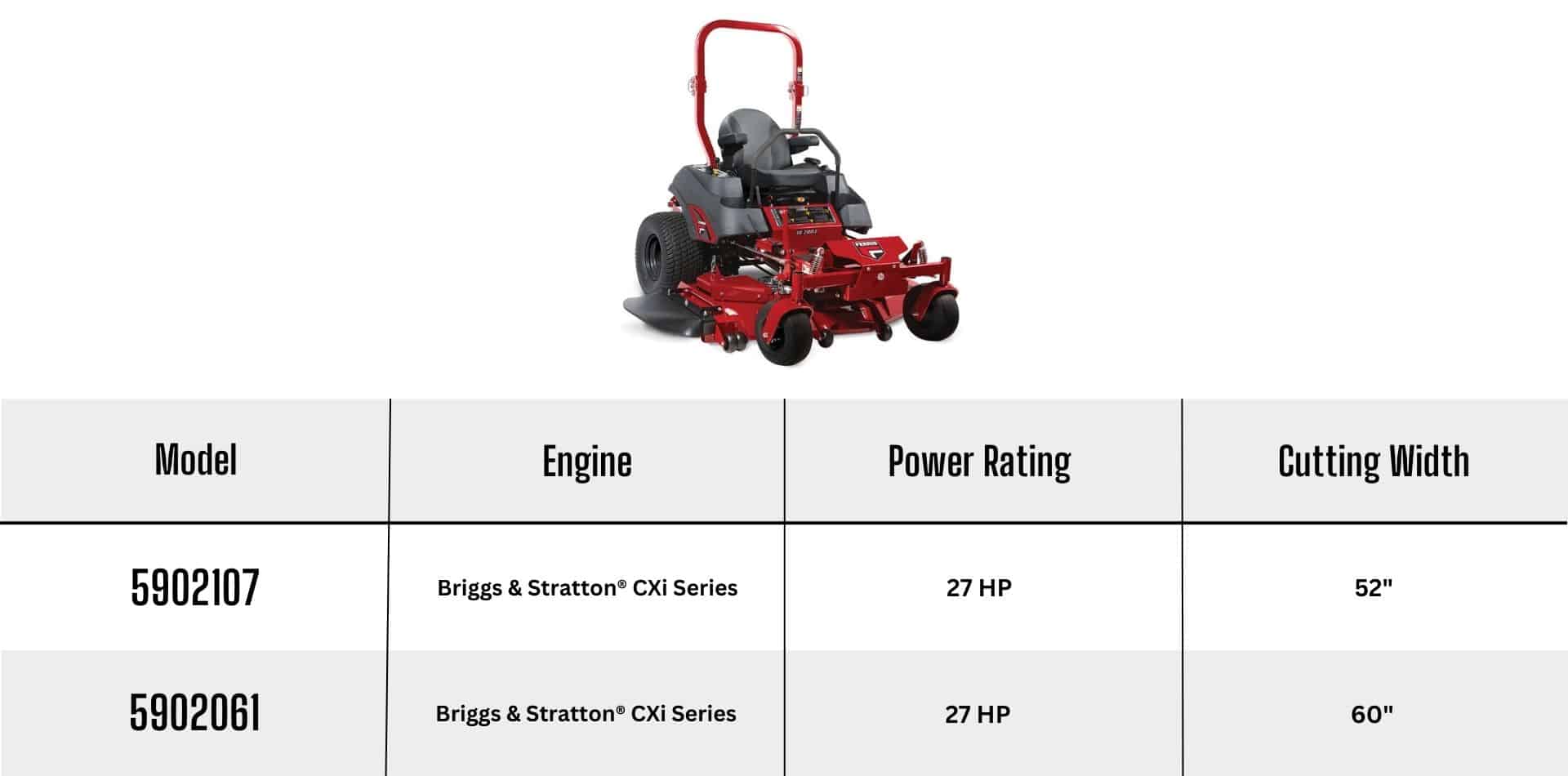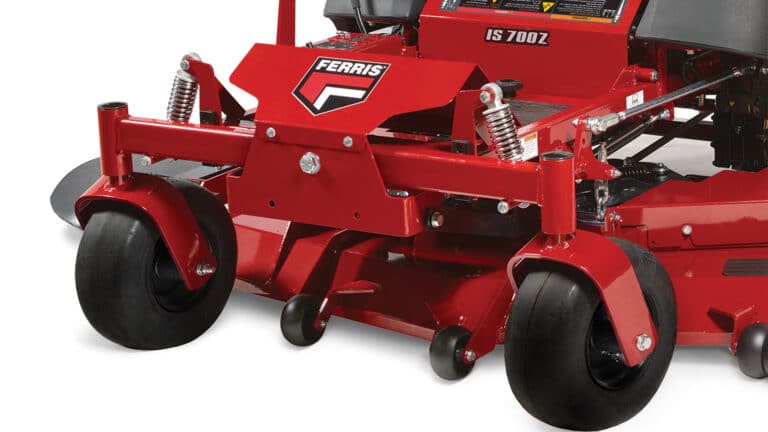 Patented Suspension System
The IS700 comes equipped with swingarm rear and pivoting front coil-over shocks meaning less concern for uneven ground, and more focus on getting the work done.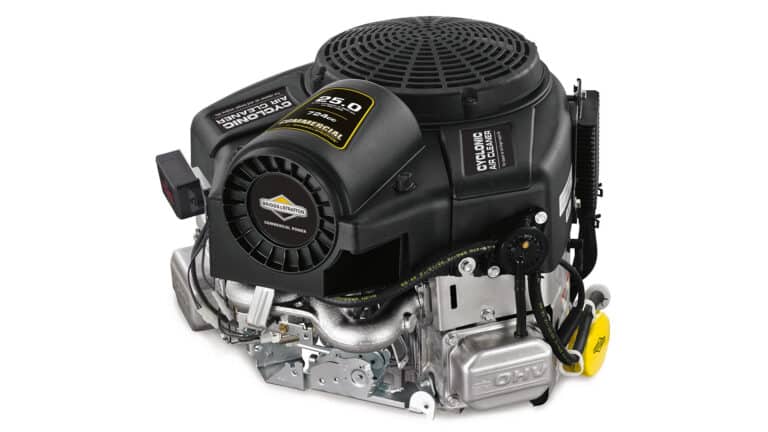 Briggs & Stratton® CXi Series engines are built with ultimate dust and particle filtration, an advanced debris management system, and a beefed-up cylinder block structure to give you commercial-grade power.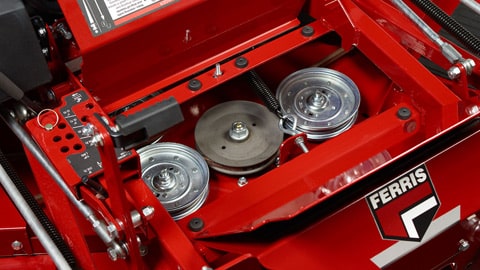 Quick removal of the floor pan provides convenient access to the top of the deck for easy cleaning and service.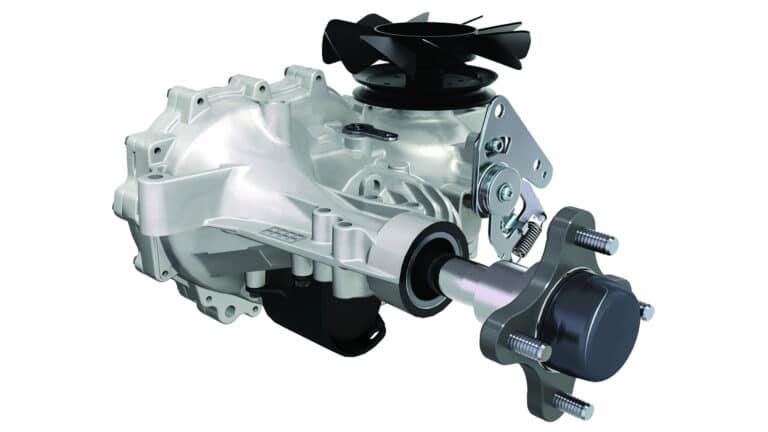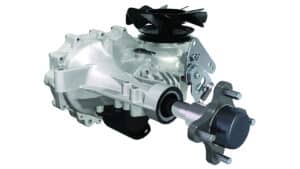 Dual, commercial Hydro-Gear® ZT-3200™ transaxles with cooling fans repel debris and provide consistent power.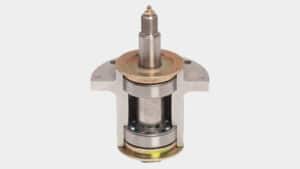 Cast-aluminum greaseable spindles featuring a 1" shaft with 2-1/2" X 1" dual ball bearings with top access grease fittings and a pressure relief valve.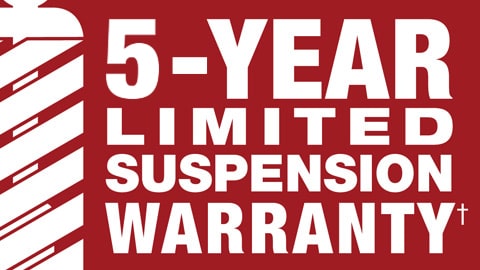 5 Year Suspension Warranty
The Coil-Over-Shocks and all suspension-related components are covered under warranty for unlimited hours for five years. We are committed to providing performance, productivity, and durability.
Get A Product Quote
Please fill out the form below, and we will get back to you with a quote and more information!
"*" indicates required fields