Unique Versatility
Professional Quality
Convenient Controls
Maintaining a garden requires many hours behind a tiller. Not only is this hard work, but it can be devastating for your back!
At SteveCo Power, we want to help you save time as you build your dream garden without sacrificing your comfort. That's why we've partnered with BCS.
They've tailored their tractors and attachments to your needs and circumstances so that you can get more done in less time and with less pain.
All-Gear Drive
BCS separates itself from the competition by using heat-treated and hardened steel shafts and gears supported by ball bearings in an oil bath. This not only provides extra durability but enhances the machine's performance by minimizing the loss of engine output during the transfer of power.
Independent Power Take Off (PTO)
All BCS tractors have an independent power take off (PTO), allowing attachments to be turned on and off independently of the tractor wheels. When mounted, BCS attachments interlock with the three jaws of the PTO shaft, and the engagement is internal to the oil bath tractor transmission.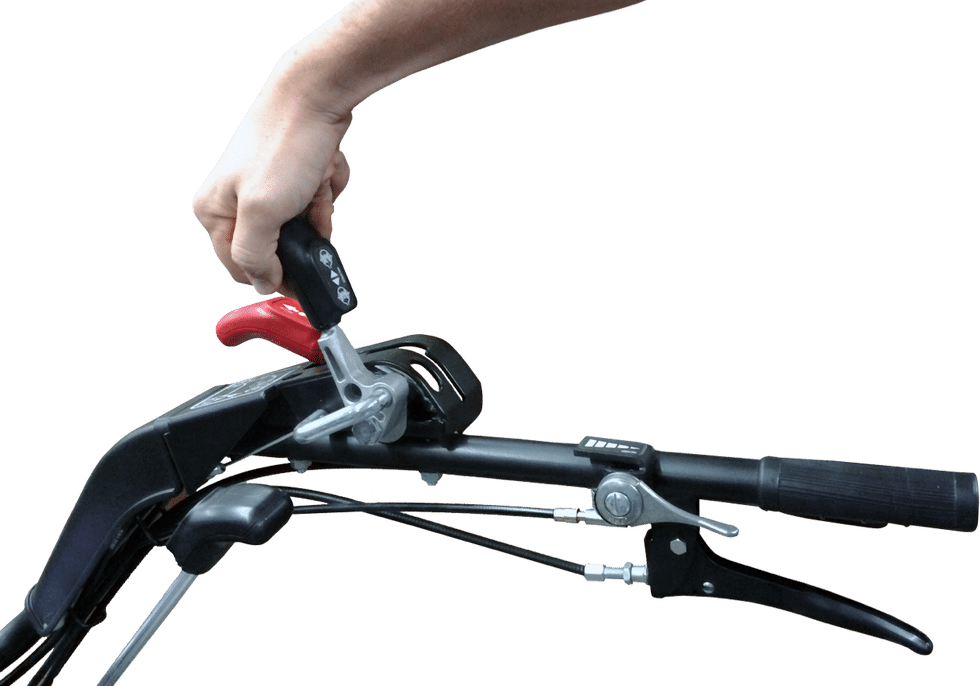 Differential Drive With Lockout
Most BCS tractor models are equipped with differential drive with lockout. Differentials provide maximum maneuverability by allowing one tractor wheel to turn independently of the other. The black Lockout lever on the right handlebar locks the wheels into straight-axle mode for positive traction on steep slopes, soft soil, and other problem areas.
Reversible Handlebars
Perhaps BCS's most distinct and unique feature is the simplicity of rotating the handlebars 180 degrees, which allows owners to easily transform their walk-behind tiller into a mower-ready machine.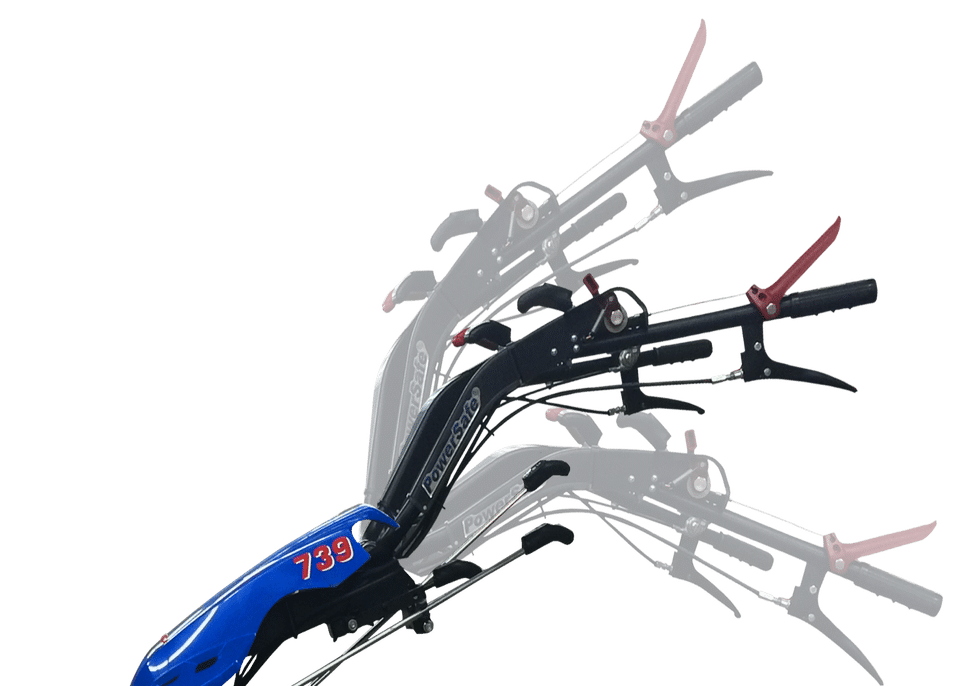 Adjustable Handlebars
BCS's anti-vibration handles are comfortable, easy to use, and extremely versatile. Instant height and side-to-side adjustments allow the operator to easily find an ideal height setting and the option to offset the handles and walk on either side of the tractor.
Precise Machine Balance
All BCS tractors are engineered with a low center of gravity for better stability with all appropriate attachments. For example, when operating a tiller attachment, the weight is centered over the tines for consistent, uniform pressure without the need for the operator to apply downward pressure.
BCS Tractors and Attachments Available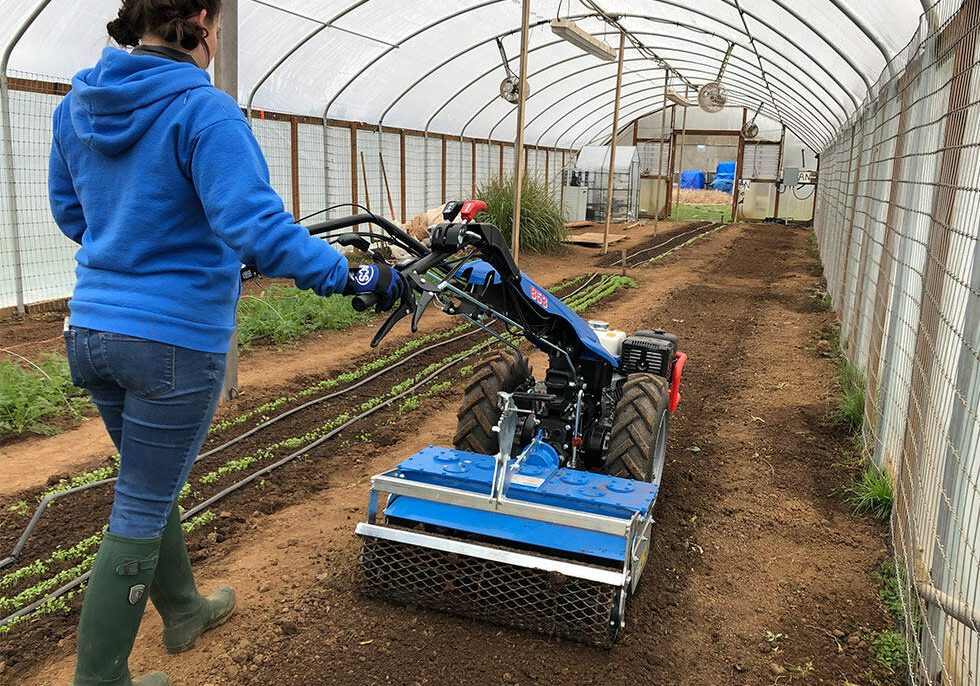 Versatile Tractor Models
Powered by a Honda GX390 engine, the 853 is BCS's most versatile standard tractor.
Rear-Tine Tiller
Prepare seedbeds, power compost, and cultivate with precision and ease.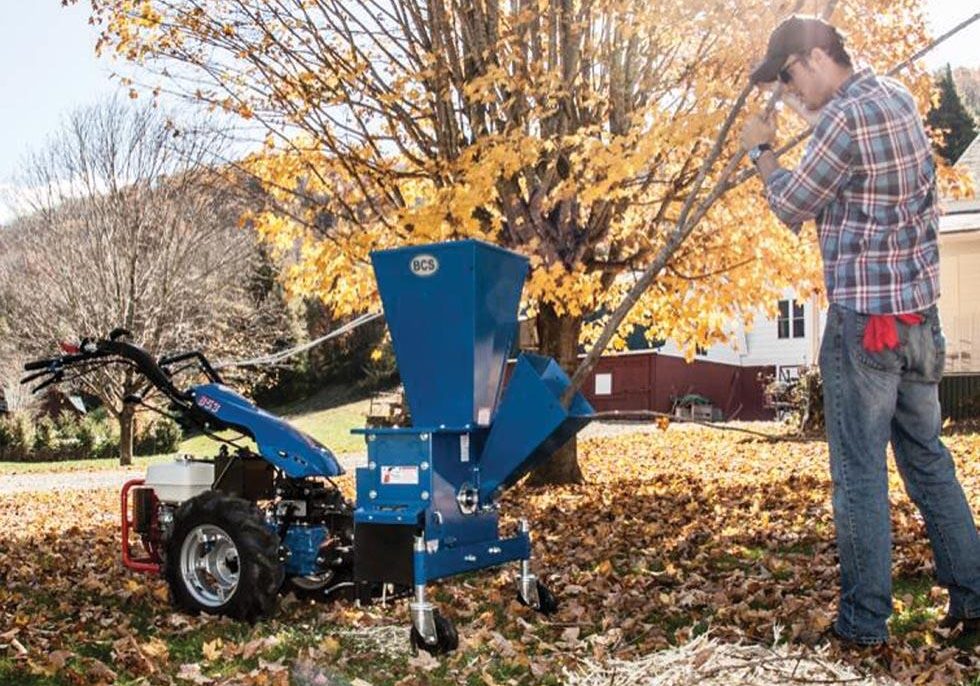 Various Attachments
Explore the features of BCS two-wheel tractors and their attachments. One tractor. Many uses.
We Make Purchasing A New BCS Tractor Simple
Contact Us

Let us know what you're looking for.

Get A Quote

We walk you through your options so you can choose what's best for you.

Scheduling Is Set

Our sales team will arrange a day that easily fits within your schedule.

Work with Pride!

Keep your garden well-maintained and looking its best with the quality and performance you will only get with BCS.
Your Local Lancaster County BCS Tractor Dealer!
As an Italian company founded in 1942, BCS has a rich history in manufacturing innovative farming equipment. BCS initially began as a producer of small agricultural machinery and later ventured into designing and manufacturing versatile two-wheel tractors. Their tractors quickly gained popularity among farmers and gardeners for their durability and adaptability.
BCS tractors have their roots in the concept of "walking tractors," which originated in the early 20th century. These tractors were designed to be operated by a walking operator and could be used for various tasks on small farms and gardens. BCS took this concept further, developing a wide range of attachments that could be easily connected to the two-wheel tractor, transforming it into a multi-purpose workhorse for agriculture and landscaping.
BCS tractors and attachments hold significant value in modern agriculture and landscaping for several reasons:
1. Versatility: One of the primary advantages of BCS tractors is their adaptability. These machines can be used with various attachments, making them suitable for a wide range of tasks. From plowing and tilling to mowing, snow removal, and more, BCS tractors can handle it all. This versatility saves both time and money for operators.
2. Compact Design: BCS two-wheel tractors have a compact and maneuverable design, making them suitable for use in tight spaces and small farms. They can easily navigate through narrow rows of crops or work in confined garden areas.
3. Durability: BCS tractors are known for their robust construction and long-lasting performance. They are designed to withstand the rigors of heavy agricultural work and continue to operate reliably year after year.
4. Fuel Efficiency: These tractors are engineered to be fuel-efficient, helping operators save on operating costs while reducing their environmental footprint.
5. Ease of Use: BCS tractors are user-friendly and require minimal training to operate effectively. The attachments are designed for quick and hassle-free connection, making it easy for operators to switch between tasks.
6. Low Maintenance: These tractors are relatively low-maintenance machines, further reducing the total cost of ownership for farmers and gardeners.
Common Uses of BCS Tractors and Attachments:
BCS tractors and attachments find applications in a wide range of agricultural and landscaping tasks:
1. Soil Preparation: BCS tractors are used for plowing, tilling, and cultivating soil, preparing it for planting crops or creating garden beds.
2. Crop Maintenance: Farmers use BCS tractors for tasks like weeding, cultivating between rows, and applying fertilizers or pesticides.
3. Harvesting: Attachments like sickle bar mowers are employed for harvesting hay, grass, and other crops.
4. Snow Removal: BCS tractors equipped with snow blowers or blades are valuable tools for clearing driveways, walkways, and small roads during winter.
5. Lawn and Turf Care: These tractors can be used for mowing lawns, maintaining sports fields, and aerating soil.
6. Transportation: BCS tractors can tow utility trailers, making them useful for transporting materials and equipment around the farm or garden.
7. Landscaping: In landscaping applications, BCS tractors assist in tasks like digging trenches, preparing planting beds, and maintaining green spaces.
BCS tractors and attachments have a rich history of providing versatility and value to farmers and gardeners. Their compact design, durability, and adaptability make them indispensable tools for various agricultural and landscaping tasks, contributing to increased efficiency and reduced labor costs. As the agricultural industry continues to evolve, BCS tractors remain a reliable choice for those seeking practical and efficient solutions for their farming and landscaping needs.
Your Local Outdoor Power Equipment Center