Hassle-Free
Pickup & Delivery
Quick Turnaround Times
Are you needing work done to your mower but worried about long lead times, expensive repairs, or not being treated fairly?
At SteveCo Power, we believe everyone deserves a local mower service center that keeps your equipment running while providing the best customer service available!
Repairs & Service To Keep Your Mower At Its Best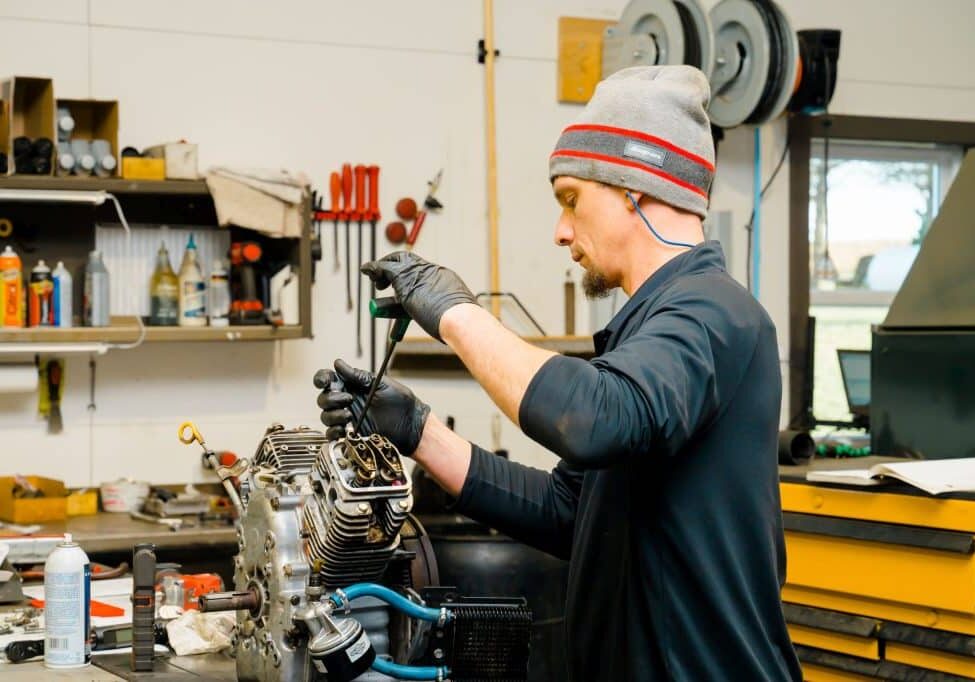 Customized Service Packages
Pick the servicing options that best fit your budget.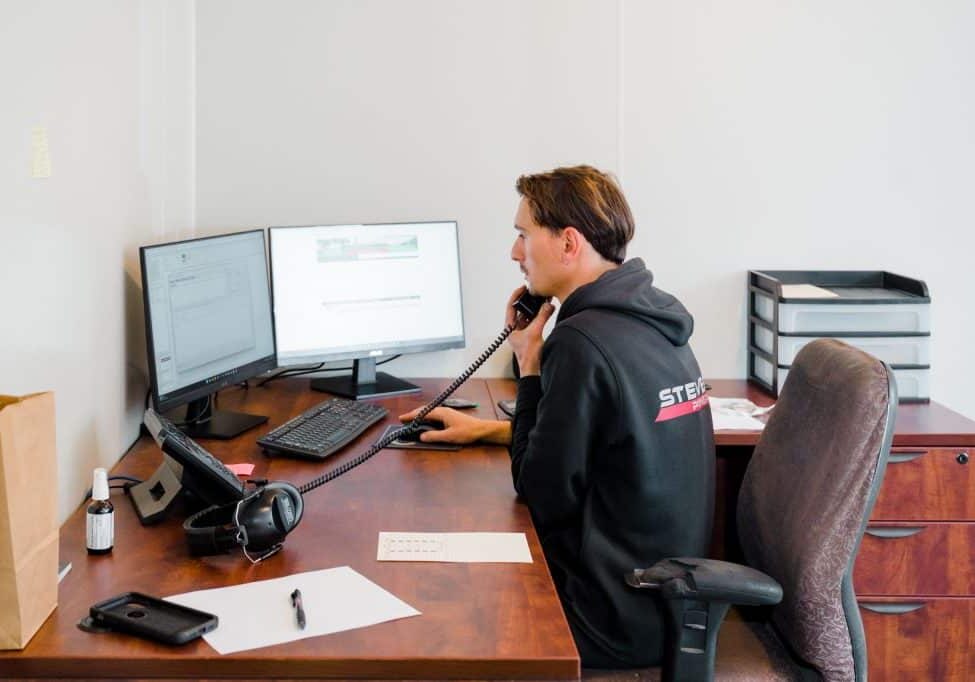 Loyalty Program
Ask us about our loyalty program.
Speedy Maintenance
Get back to taking care of your lawn in record time.
Communication
We keep you involved throughout the repair process, contacting you with recommendations and keeping you informed through every step to avoid unwanted surprises.
Our Team
Whether it's sales or service, our team is knowledgeable, well-trained, and equipped to help you get the most from your investment with exceptional service and high-quality brands and parts.
Expedited Service
We work hard to minimize your downtime - especially during the summer and busy seasons when you can't afford to be without your equipment.
Experience
With our customer's best interests in mind, we've been helping homeowners, landscapers, and farmers throughout Lancaster County since 1990.
We Make Mower Service in New Holland Simple
Contact Us

Let us know what you're looking for.

Get A Quote

We walk you through your options so you can choose what's best for you.

Scheduling Is Set

Our service team will arrange a day that easily fits within your schedule.

Work with Pride!

Quickly return the lawn work you enjoy.
Have Fun Keeping Your Lawn Looking Its Best
Your Local New Holland Mower Service & Repair Center!
Many homeowners feel frustration when their outdoor power equipment requires expensive repairs or is not performing as expected.
At SteveCo Power, our knowledgeable staff provides the highest-quality equipment and expedited service times so that you can mow in comfort and work around your home with pride.
If you live in New Holland or nearby, then call, text, or stop by to see how we can make your mowing and other outside work easier and more enjoyable!
Has your outdoor equipment ever failed you when you needed it the most? That is one of the most frustrating things that can happen to you when you are working on a task! 
At SteveCo Power, we know the frustration that comes with a broken lawnmower or malfunctioning chainsaw. That's why we offer fast repair services, reliable rentals, and top-of-the-line equipment for residents of New Holland, PA. 
With our speedy solutions, you'll be back to tackling your outdoor tasks in no time. Reach out to us today to learn more!
Located in Lancaster County, PA, New Holland is a borough with a population of roughly 5,386 people and a total land area of 1.3 square miles. It is situated in the eastern part of Lancaster County, about ten miles east of Lancaster City. 
If you visit, you'll find a number of interesting attractions to keep you busy. These include the New Holland Auction, which is one of the most extensive livestock auctions in the country–which makes sense, given that New Holland is in the heart of Pennsylvania Amish Country! You'll find plenty of other Amish-related attractions in the area, and plenty of good, home style Amish cooking! 
A few other notable attractions in close proximity to New Holland include: 
New Holland Farmers Market

Kitchen Kettle Village

The Amish Village

Sight & Sound Theatres

Dutch Wonderland

Strasburg Rail Road

Cherry Crest Adventure Farm

Lancaster County Park

Middle Creek Wildlife Management Area

Hopewell Furnace National Historic Site

Wolf Sanctuary of PA

National Christmas Center

Aaron & Jessica's Buggy Rides

Landis Valley Village & Farm Museum

Ephrata Cloister
If you dig into the past a little, you'll find layers of fascinating history associated with the New Holland, PA, area. New Holland was founded in 1728 by John Michail Dichter, a German immigrant, and it was named after the country of Holland because of its fertile soil, similar to that of the country. 
In its early years, the town's economy was based mainly off of farming and agriculture. Then in the 1800s the town became an important hub for transportation in the region, given its close proximity to the Pennsylvania Railroad. New Holland continued to grow throughout the 20th century, and many new businesses and industries were established there. Today, the town is known for its charming downtown area which boasts a variety of shops, restaurants, and historic buildings. 
Another notable event that transpired in this area is the birth of what would later become the Case-New Holland machine company. Here's how the New Holland website describes this: 
New Holland's agricultural heritage also is responsible for making the town's name known around the world for its farm equipment. Abe Zimmerman, a 26-year-old village tradesman in 1895, opened a machine repair shop. Zimmerman's New Holland Machine Shop introduced a portable feed mill in 1899 and went on to produce other farm equipment innovations aimed at reducing a farmer's labor. Throughout the 20th century, New Holland Machine Shop was purchased by several companies such as Sperry-Rand and Ford.
If you live in New Holland and you are looking for lawnmower services, rentals, or a lawnmower to buy, contact us here at SteveCo power! We would be happy to help you out. 
We serve the New Holland zip code, 17557, and surrounding zip codes. 
We look forward to hearing from you! 
We provide lawn mower sales to the greater Tri-state area, including PA, DE, MD, and NJ.
We provide our mower service and repairs to most of the general Lancaster and Chester County areas. Please call/text us or contact us to see what's possible for your area!