Hassle-Free
Pickup & Delivery
Quick Turnaround Times
Are you needing work done to your mower but worried about long lead times, expensive repairs, or not being treated fairly?
At SteveCo Power, we believe everyone deserves a local mower service center that keeps your equipment running while providing the best customer service available!
Repairs & Service To Keep Your Mower At Its Best
Customized Service Packages
Pick the servicing options that best fit your budget.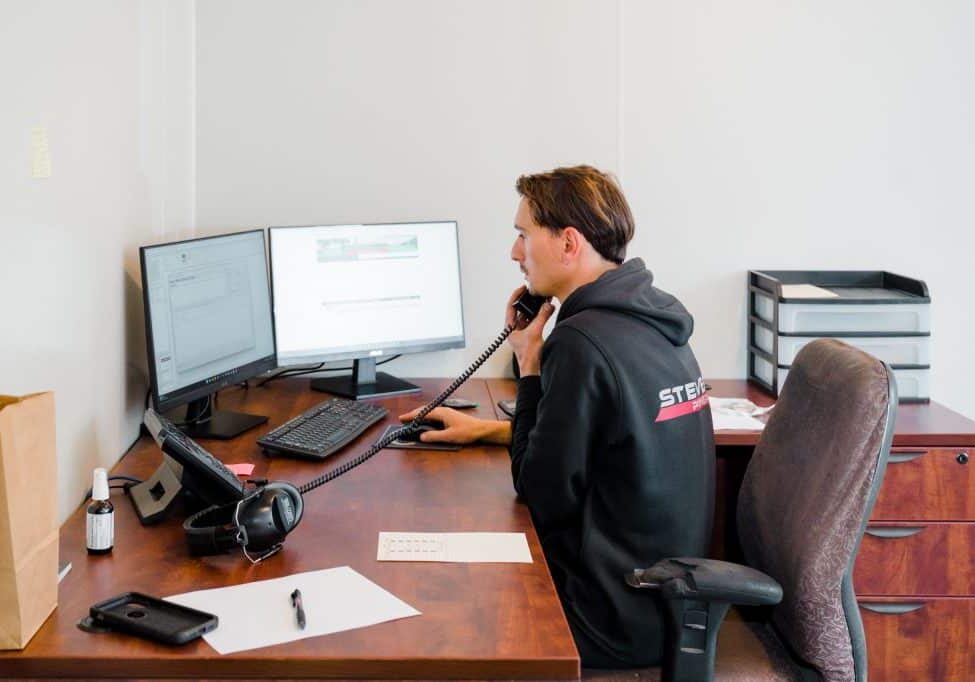 Loyalty Program
Ask us about our loyalty program.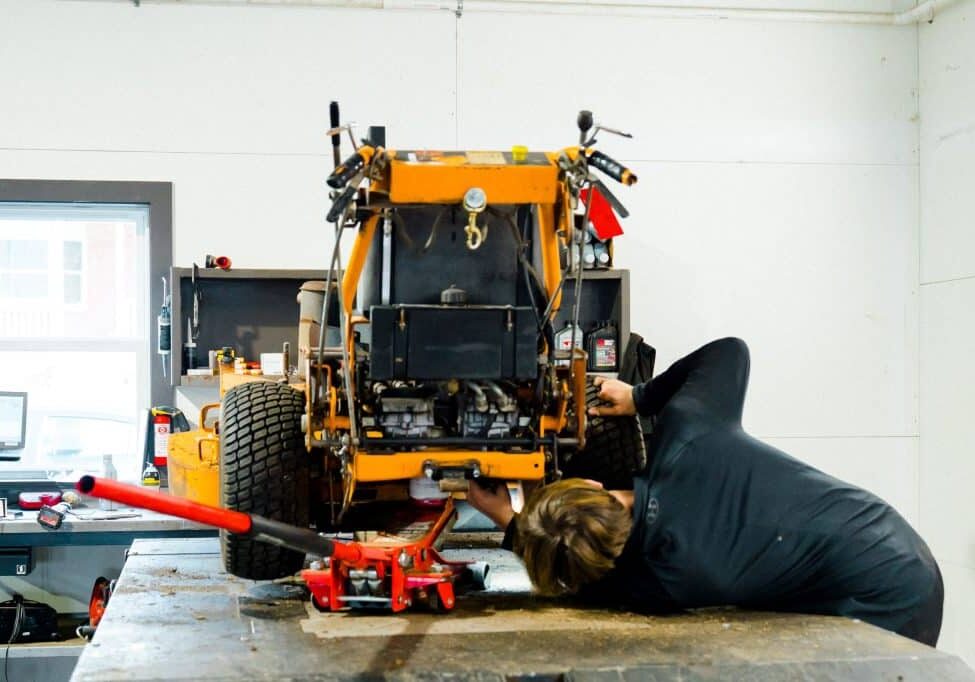 Speedy Maintenance
Get back to taking care of your lawn in record time.
Communication
We keep you involved throughout the repair process, contacting you with recommendations and keeping you informed through every step to avoid unwanted surprises.
Our Team
Whether it's sales or service, our team is knowledgeable, well-trained, and equipped to help you get the most from your investment with exceptional service and high-quality brands and parts.
Expedited Service
We work hard to minimize your downtime - especially during the summer and busy seasons when you can't afford to be without your equipment.
Experience
With our customer's best interests in mind, we've been helping homeowners, landscapers, and farmers throughout Lancaster County since 1990.
We Make Mower Service in Strasburg Simple
Contact Us

Let us know what you're looking for.

Get A Quote

We walk you through your options so you can choose what's best for you.

Scheduling Is Set

Our service team will arrange a day that easily fits within your schedule.

Work with Pride!

Quickly return the lawn work you enjoy.
Have Fun Keeping Your Lawn Looking Its Best
Your Local Strasburg Mower Service & Repair Center!
Many homeowners feel frustration when their outdoor power equipment requires expensive repairs or is not performing as expected.
At SteveCo Power, our knowledgeable staff provides the highest-quality equipment and expedited service times so that you can mow in comfort and work around your home with pride.
If you live in Strasburg or nearby, then call, text, or stop by to see how we can make your mowing and other outside work easier and more enjoyable!
Have you ever been frustrated because your lawnmower or other piece of outdoor equipment malfunctioned or broke down? 
It's so frustrating when equipment doesn't work correctly–at SteveCo Power we understand that better than anyone! 
That is why we offer expedited repair services, rentals, and high-quality outdoor equipment for residents of Strasburg, PA. With our expedited services, you can get back to your task in no time! 
If you are interested, contact us today! 
Located in Lancaster County, PA, Strasburg has a population of approximately 3,000 people within 1.2 square miles. It is situated about 8 miles southeast of Lancaster City, and is a part of the Lancaster Metropolitan Statistical area. It is the largest borough in the easternmost region of the metro area. 
The area has a humid continental climate with warm summers and cold winters. 
There are plenty of attractions in this part of the country, including all the stores, restaurants, and quaint farms you will encounter in the midst of Pennsylvania Amish Country! 
Some of the most notable attractions in close proximity to Strasburg include: 
Strasburg Rail Road

Sight & Sound Theatres

Railroad Museum of Pennsylvania

Choo Choo Barn

The Amish Village

Strasburg Scooters

National Toy Train Museum

Ghost Tour of Strasburg

Strasburg Creamery

Village Greens Miniature Golf

Red Caboose Motel

Cherry Crest Adventure Farm

Verdant View Farm

Strasburg Antique Market

Strasburg Shoppes
Plus all the natural beauty and outdoor adventures you can find in the area. It's a great place for hiking, fishing, boating, and camping! The Strasburg Railroad is a very popular tourist attraction which offers steam train rides through the scenic PA countryside. You can also visit the Railroad Museum of Pennsylvania, which is home to over 100 historic locomotives and railroad cars. 
You can also see miniature trains at the Choo Choo Barn, which features a model train display! 
Strasburg and the surrounding areas are rich in historical significance. Strasburg was founded in 1715 and named after the city of Strasburg in France. It was originally settled by Swiss and German immigrants who established various farms and mills in the area. It became an important transportation hub in the 1800s, with the construction of the Strasburg Railroad and the Philadelphia and Columbia Railroad. 
It also played an important role as a stop along the Underground Railroad as slaves sought freedom in the North. Today, you can experience the history of Strasburg, PA, through the historical sites and landmarks in the area. 
The official Strasburg PA website describes its unique character in these words: 
"From cozy bed and breakfasts to magnificent theatrical productions to unique quaint shops and one of the largest outlet malls in the state nearby – the Strasburg community has something for everyone. While you are here, ride in an authentic Amish buggy, take a trip to Paradise aboard an historic steam train and explore the quiet back roads past rolling hills and real working Amish farms."
If you live in Strasburg, PA and are looking for lawnmower repairs, rentals, or to buy a lawnmower, contact us at SteveCo Power. We would be happy to help you out! 
We serve all zip codes in Strasburg, PA, including 17579 and surrounding zip codes. We look forward to hearing from you! 
We provide lawn mower sales to the greater Tri-state area, including PA, DE, MD, and NJ.
We provide our mower service and repairs to most of the general Lancaster and Chester County areas. Please call/text us or contact us to see what's possible for your area!